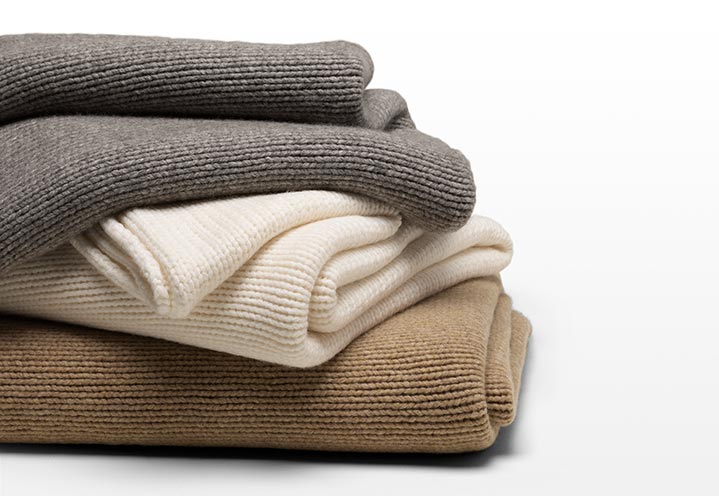 Throws & Blankets
Luxurious and Functional Throws and Blankets
Throws and blankets from Frette make the perfect addition to any bedroom or lounge area, bringing elegance and warmth to your space. While our blankets throws can be used as accessories, draped casually over furniture to create visual and textural interest, they are also completely functional, impeccably finished, and designed to last. In rich neutrals, embellished with woven, suede, fringed or silk borders, they are sophisticated and attractive. Our throws are made of the highest quality cashmere, linen, wool and silk that has been spun, woven and finished with fine Italian craftsmanship. These lovely warm blankets reveal a beauty that is more than surface-deep.
Our luxurious fur throw blankets add a dramatic statement of opulence to your bedroom or lounge. Made in Italy from mink, chinchilla and fox, these luxury throws are backed with pure silk. They bring supreme comfort to any modern home.
Our blankets coordinate beautifully with different bedding collections, reflecting the colours and/or patterns of our duvet covers and quilts. In addition, we offer a number of luxurious throws and blankets in sophisticated solids that harmonize with myriad different collections. Blankets and throws usually find their place on top of other bedding, acting as a warm extra layer during those cold nights, or draped elegantly across a cosy lounge chair. The best throw blanket is one that acts as a beautiful complement to your décor and wraps you in comforting warmth.